Well Hello There!
--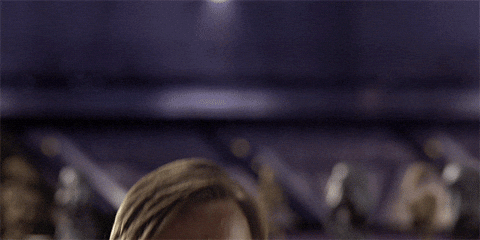 It's been quite a while since the last blog/life update.
I have certainly been through many ups and down recently as have many people.

I honestly didn't believe this whole pandemic situation would play out like this and how that would affect my job searching.
As for the lock down, for someone that had been unemployed for near on six months it barely changed life for me.
My thought-nightly trip to the job centre turned into four weekly after a letter from my new job coach,
and then suddenly about two weeks into that I was told via phone call that all face to face appointments would be cancelled completely.
After that I tried to continue with my daily routine trying to keep the looming pandemic to the side while I focused on finding
that ever important job
that was just out of reach.
My last interview was on the 13th of March, the town was already pretty empty, my place of interview was also very quiet considering
it was a shop and it would usually be moderately busy. After that pretty much everything went down hill pretty quickly for the UK.
The job search results became less and less jobs that I would be able to do, I'm sure many people in the same situation had noticed the decline.
With the lock down came job loss and furloughs, this added to the difficulty because now all of a sudden another large percentage of job seekers had been dropped into the pool of already sparse job options.
Application after application, rejection after rejection, I was wondering if I and many other people were fighting a losing battle.
--
A week ago a relative gets in touch asking if I was still looking for work, I asked them to put me forward for the job and a week later I have an interview the very next day. It's a shop job picking orders for online shopping and the hours are weird but it's a job and I am absolutely desperate. My job JSA stops in June and it has been in my mind every single day for months. It would nice to be able to sleep without worrying about losing my home, we all also have the additional worry of becoming ill with Covid-19.
--
The day of the interview I'm pretty nervous,w
e're still in lock down
, I have to catch the bus which is freaking me out a little.
The bus is sparse with only a few people, mostly key workers and those going to get their weekly shop. As I wait for my interview to start I am joined by another guy, he stands on the other side of the chairs to me keeping his distance, he seems nervous as well and we both wait in silence as
people shop and depart around us. Our interview comes to get us and it is obvious now that we are in a joint interview and the introvert in me cries a little at this prospect but I push it down.
--
Our interviewer describes the job, the hours and the shift hours to us and makes sure all our questions are answered. At the end of this she says "If you are both happy with that we can have you start as early as Tuesday or Wednesday next week".
And with that I now have a job which I will be starting on tomorrow for training.
This is very surreal to me right now, I wasn't expecting to get hired like this and it still hasn't hit me despite starting work tomorrow.
The Unemployment Diaries has been cancelled for the time being since I am now employed!
--