I thought I'm check in since I have been having a little bit of a break from blogging because of health and mental health reasons. I'm getting there though and that's the best that can be done for now. This may be a long post but I have a lot of information to dump.
I will also hopefully be starting to blog again but it will be Mondays, Wednesdays and Fridays. I am slowly going to ease myself back into the swing of daily blogging. If you have any suggestions for daily segments let me know.
My creativity is slowly coming back which is amazing!
I wrote an article from Emotionally14.com about Survival Tips For Rimworld, there may be more on that subject in the future so watch that space. Also go check out the rest of the site, you might find something you like.
I had a flash idea about a week ago and have nearly written 4,000 words into the story that seems to be emerging from my mind. This is pretty exciting stuff because creative droughts are terrible for a person that is solely creative, it's in every edge of my being and if I cannot be creative I have lost myself. For the mean time things are trying to get back to form, I have a long way to go because things like this don't change over night.
The weather last weekend was horrid so we ended up staying in and playing God of War for most of it. Other things like shopping, visiting B & Q (a hardware store) for garden equipment and tidying were bundled I as well.
This week has gone quick quickly!
Tuesday I went to see Bill Baily at Chatham's Central Theatre. He was absolutely awesome of course and we had awesome seats thanks to my mum, the tickets were a Christmas present. I also go to hang out with my mum as well which is always great fun.
--
Tonight I am going to kick back and have a play of Rimworld. I have been trying new mods as I am working on something for E14, I need to have a play with them to see what I think of them. Let me know if there's any mods you think I should try.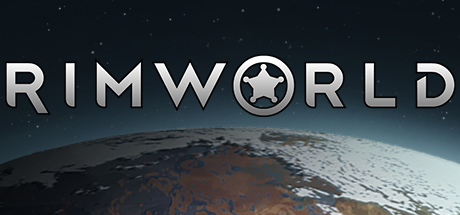 --
This Weekend!
We have a bank holiday weekend and of course the bank holiday in May usually coincides with
Rochester's Sweeps Festival
. This festival is sort of a mix of different celebrations but mostly it is a welcome to the beginning of the summer, it is a three day event and you should go if you can. I am hoping for good weather for the weekend, especially for Saturday since that's the day I shall be going. If you like ale and cider try The Gordon Hotel Beer festival, this is probably where you'll find Blake and myself. There's usually excellent food stalls, craft fairs and activities. A wonder down Rochester is usually great fun anyway. Come say hi if you spot me!
--
Thank you so much for reading my blog!
I hope you all have a wonderful Thursday!
--------------------------------------------------------------------------------------------------------------------------
Song of The Day: