Jiji has turned into a puddle again.
Another heat wave has hit the UK, that means things in general are about to go to shit again. Thankfully after this day I am off for the rest of the week, London isn't a place I want to be during a heat wave. Especially in the work clothes I am currently wearing. I get to wear shorts, long floaty skirts and maxi dresses for the next week.
My little terraced house keeps the heat quite well, my poor cats have not been enjoying it as much as they usually would. Jiji (the cat) has gotten fluffier as she gotten older and this is causing her to get very hot. She was full belly spread on the table this morning because the wooden table felt cool on her belly. I saw yesterday that one of my Facebook friends had made tune ice cubes for her cat, apparently it works. I may try it over the week to cool the girls down.
I have been watching Abroad in Japan a lot recently, I really enjoy Chris Broads grumpy wit as well as his insightful way of teaching you about Japan in which he lives. I then discovered that he down has a podcast, the Abroad in Japan Podcast in fact! It's absolutely wonderful and entertaining as well as informative just like his channel. Check it out if you like to learn about new things, cultures and languages.
I am going to London Film and Comic Con on Saturday, I'm pretty excited despite dreading how hot it's probably going to be in the Olympia. I am also going to do my first cosplay ever, I have chosen to go as Pam Poovey from Archer.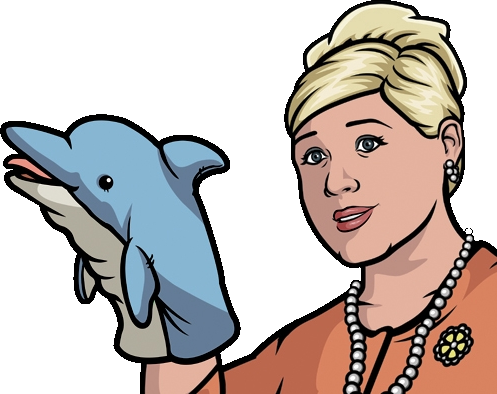 Thank you for reading my blog!
I hope you all have a lovely Tuesday!
--------------------------------------------------------------------------------------------------------------------------
Song of The Day: