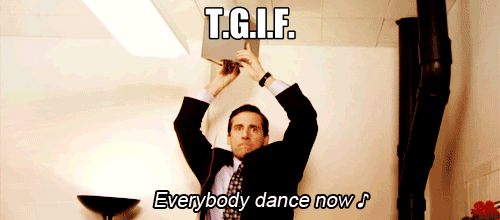 Happy Friday All!
And what a wonderful day it is!
I am currently being plagued by the hay fever at the moment, I am operating on little sleep today because of it. Worse case scenario it will be quite funny.
--
I have quite a busy weekend ahead of me and not very much down time. Saturday evening we are off to Canterbury to see 'Hairspray' at The Marlowe Theatre. That's a pretty exciting thing to look forward to.
--
On the Sunday we are have a birthday barbeque for Mum's birthday, her birthday is on Monday but week days can get a little busy and this way we can have the whole day to hang out with her. Fingers crossed the weather will be nice to us.
--
Thank you for reading my blog!
I hope you all have an excellent Friday and an awesome weekend!
--
Just an FYI this song makes a fun drinking game.
Split into two groups, one team takes Roxanne and the other takes Red Light. Drink each time your chosen word is sung.
--------------------------------------------------------------------------------------------------------------------------
Song of The Day: