Happy Friday!
We Made It!!
It was a little cool this morning but the sky was a beautiful blue with not a single cloud around. Hopefully this is a good omen for the weekends weather. Sunshine and blue skies always cheer me up, especially after last nights train cancellation and train delays. Getting home at 8pm was not something I had planned for my evening. My original train was cancelled and then the next train was delayed. Fingers crossed my train home this evening won't try to do a repeat of yesterday evening.
First world problems I know.
This mornings listening was Emotionally 14's Games Cast podcast. If you love gaming (Console, PC and Table Top...maybe phone games), love general chat about the latest and older games. Plus having a laugh doing it, then you would probably enjoy the E14 Games Cast.
I have a busy weekend ahead of me, birthdays and a other such things. There is also the Will Adams Festival in Gillingham Park (Gillingham, Kent) this Saturday. Will Adams was born in Gillingham and there is a festival every year to celebrate his life. There are things like maritime history, Japanese culture of the 17th and 21st century. There are lot of activities Taiko Meantime Drumming, Martial Arts Displays and smaller activities for the kids.
Will Adams also features as a character in the video game Nioh. It's a pretty good game but it's very fictional and doesn't really teach you about his life. They also gave him an Irish accent in the game, growing up in Kent and London he would sound probably very different. If you do like fighting demons whilst dressed as a samurai and the Dark Souls games then give it a go.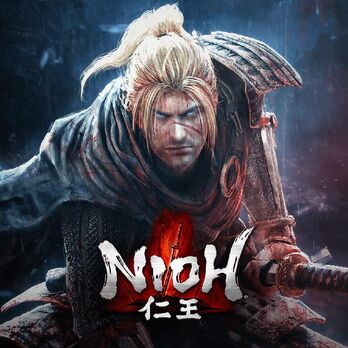 Moving onto NaNoWriMo and NaNo Prep related things...
The site is now fully ready for NaNoWriMo/NaNo Prep 2018!
If you love to write, want a challenge for when dull November Hits then try National Novel Writing Month!
I will be announcing my novel hopefully today, I want to think of my novel title or at least a working title. I am in the forums on the NaNoWriMo site a lot of the time, any one local to Kent come say high on the local forum as well. I'm still do the September Instagram Challenge. #Instawrimo over on Instagram, I am posting to Twitter and Tumblr.
Today's song of the day has been chosen in honour of the late Burt Reynolds, from the film he co-starred beside Dolly Parton. 'The Best Little Whorehouse in Texas'.
Thank you for reading my blog!
I hope you all have an awesome Friday and an epic weekend!

--------------------------------------------------------------------------------------------------------------------------
Song of The Day: