Happy Friday!
We have hit the end of the week!
Last night was a long night, it felt like it went on forever but I didn't catch the sleep that I wanted from it. I'm kind of glad that my weekend hasn't been booked up, it means I will hopefully get a lie-in over the weekend. Speaking of treats, I got a free sample given to me at the station this morning. Graze were giving out their Cocoa and Vanilla Protein Bites. I do love a free sample, especially if it's something yummy. It tastes like a coco pops flapjack if anyone is interested, I had this for breakfast with my tea.
Blake has had a long week, most nights he has demanded Spiderman and cuddles. To be honest everyone could do with Spiderman and cuddles, it should be a rule. I'm sure this evening will be the same but with the happy knowledge that there will be no work tomorrow for him.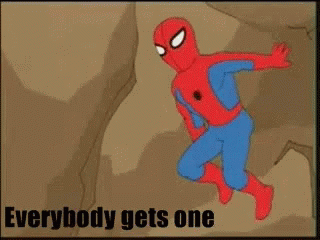 Yesterday I hit a little be of a frustration in the form of a timeline continuity error. It appears that I got a small thing in the time line wrong in my last novel that I will have to go back and correct. I foresee much rewriting in my future! Thankfully I caught it early on and can correct it and when I jump into writing for the third book in November I will actually know what I talking about!
I really feel like an arse right now for making such a stupid mistake. This is why I started writing down the plot timeline in the first place, I'm so glad that I have done this now. Going forwards I hope to have my timeline together and the continuity to on the level. I will be more careful in the future!
If you want to join the fun of NaNoWriMo or Nantional Novel Writing Month please head over there to sign up: Link.
You can follow the #Instawrimo Instagram challenge for early prep, you follow my posts by scanning the link below or searching Cloud_Zombie. You can even give it a whack yourself!
I think I have rambled at you enough now, hopefully I can get some prep done over the weekend and find time to refresh my brain a little for the coming months.
Thank you for reading my blog!
I hope you have an awesome Friday and an epic weekend!
--------------------------------------------------------------------------------------------------------------------------
Song of The Day: