Baking & Cooking:
I made white chocolate chip cookies on a whim, I also was ill and just really wanted cookies.
Cold: Plenty of water currently, Robinsons Fruit Squash
Homemade fruit infused water.
Hot: Earl Grey, Mixed Berry Tea, Lift Instant Lemon Tea
Additionally: Lempsip (if this counts, it's more of a medicine that tastes link lemon)
Echo City by Tim Lebbon
Yes I'm still plugging away, I'm a slow reader. Audiobooks are handy because I listen to them while I'm doing things.
--
Audiobooks:
Divergent (Divergent #1) by Veronica Roth
Underground (The Kat Dubois Chronicals #3) by Lindsey Fairleigh (Finished)
Grace's Guide: The Art of Pretending To Be A Grownup by Grace Helbig (Finished) - Yes this is Grace Helbig of YouTube Fame.
Background listening:
Until The End of The World series by Sarah Lyons Fleming
Ready Player One By Ernest Cline
--
Pitch Perfect 3 Soundtrack
Sia - I'm liking her a lot at the moment
Ellie Goulding - Beating Heart
--
Films:
Ready Player One
Isle of Dogs
Pitch Perfect 3
Back To The Future
TV:
Bear Grylls - The Island (I have binged watched all the series)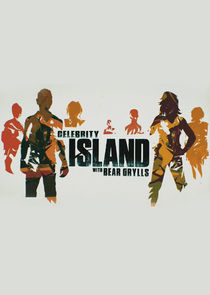 Eden: Paradise Lost
This is what the mobile phone game I have been playing is based on.
Scrubs (All of the series - I have completed them all now)
--
Playing:
Rimworld - A lot!
Minecraft
The internet for Washi Tape.
--
--
Wanting Summer to be here.
--
Looking:
At Catios - I want to build a cat enclosure on the side of the house so the cats can sunbath outside and we can keep them safe from the cars.
--

Deciding on what jobs to start next on my long to do list.
Deciding on what I want to do for my birthday.
--
For things to be simpler.
--

The warm weather that has sprung up all of a sudden.
--
The warm weather that has arrived.
--